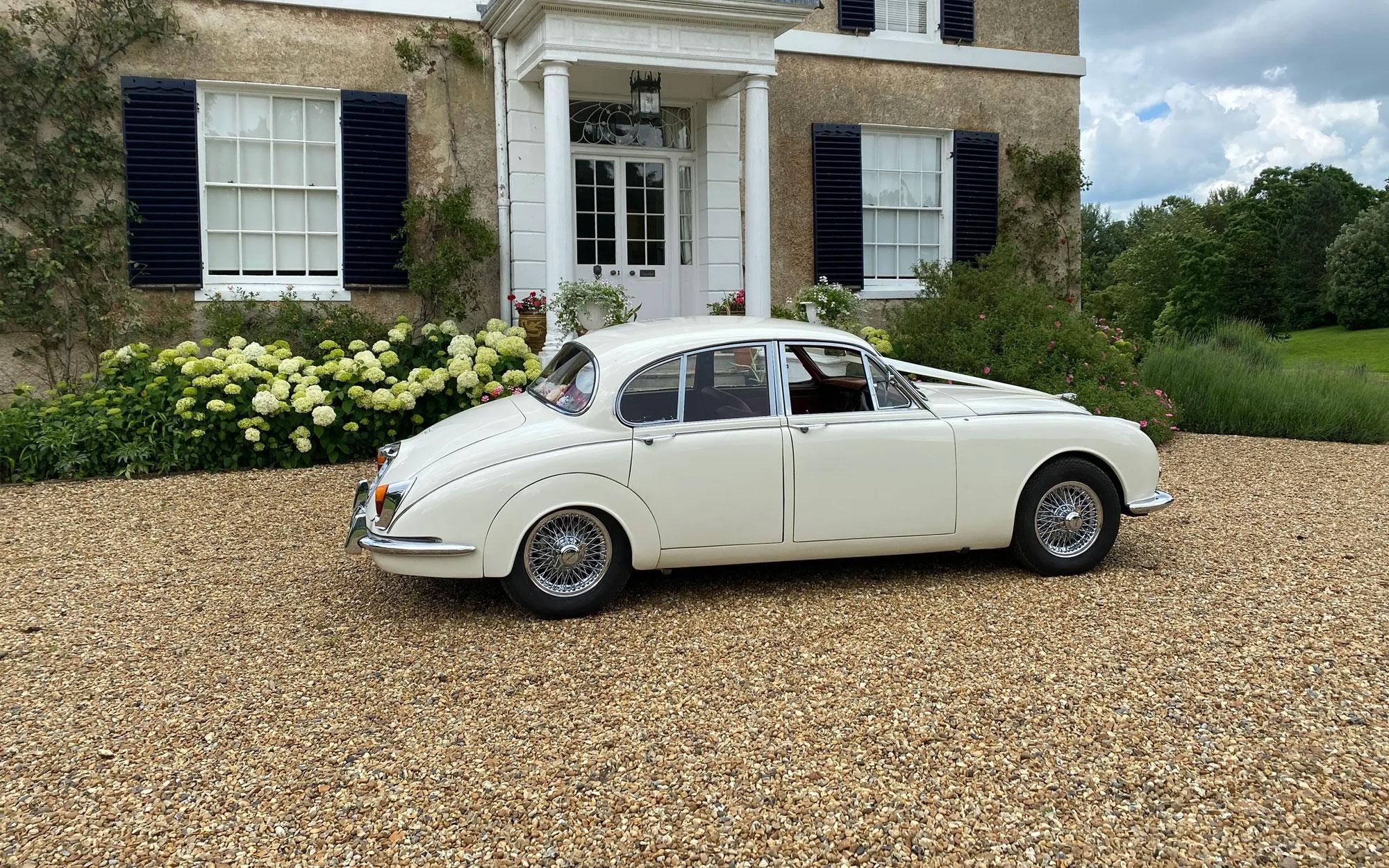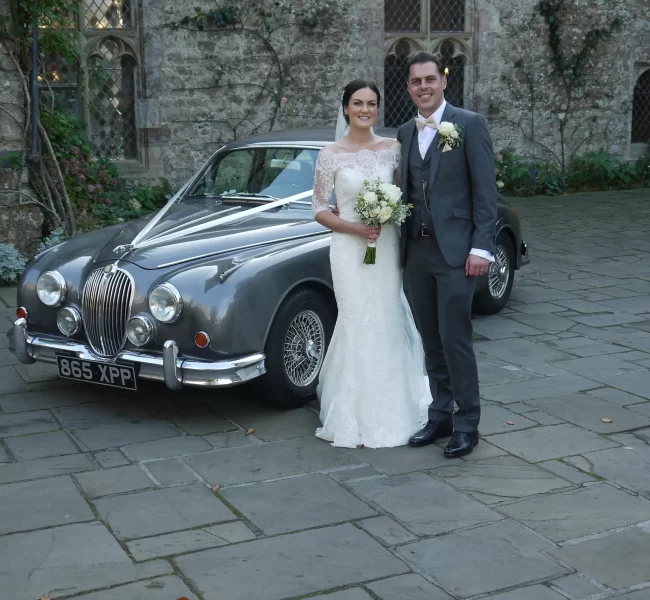 CHOICE OF THREE STUNNING JAGUAR MK2'S
We have three stunning Jaguar MK2's in our family, perfect for making a stylish entrance to the most important day of your life. In two distinct colours, whichever of our Jaguars you decide to opt for, you won't be left disappointed in the impact that both of these cars leave in their wake. Whether you choose to transport the happy couple from the church to the reception or use one of our exquisite Jaguars to transport important members of the wedding party to the ceremony itself, you can be confident that they will be arriving in style. And it's not just the visual impact of these cars, the gentle purr of the classic Jaguar engines will leave your wedding guests with plenty to talk about.
But which car to choose? We have three immaculate options for your perfect classic car wedding transport.
'Rose' 1963 Old English White Jaguar MK2, gleaming white paintwork with lovely red leather upholstery. Beautiful and classy ….
'Rosalie' 1966 Old English White Jaguar MK2, very similar to 'Rose'
'Grace' 1962 Grey Jaguar MK2 with new light Grey leather interior
Simply finish either of our MK2 Jaguars with ribbon & flower colours of your choice to guarantee an iconic stunning wedding car !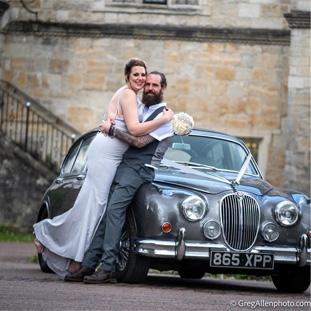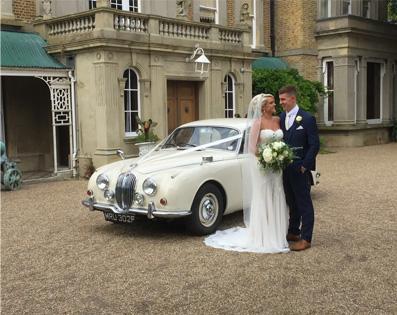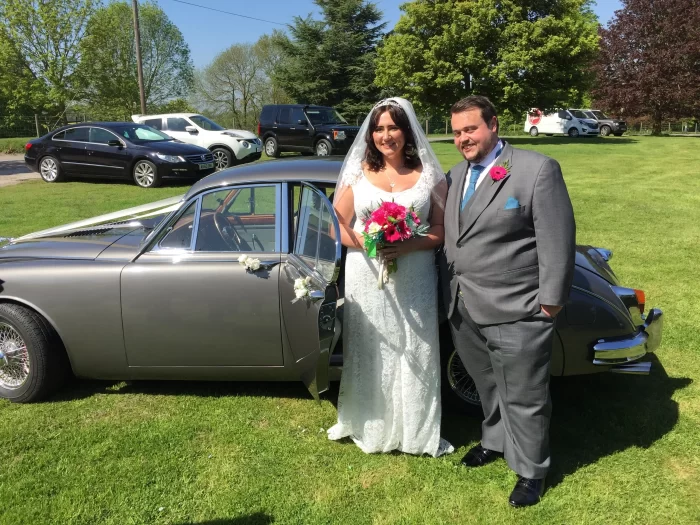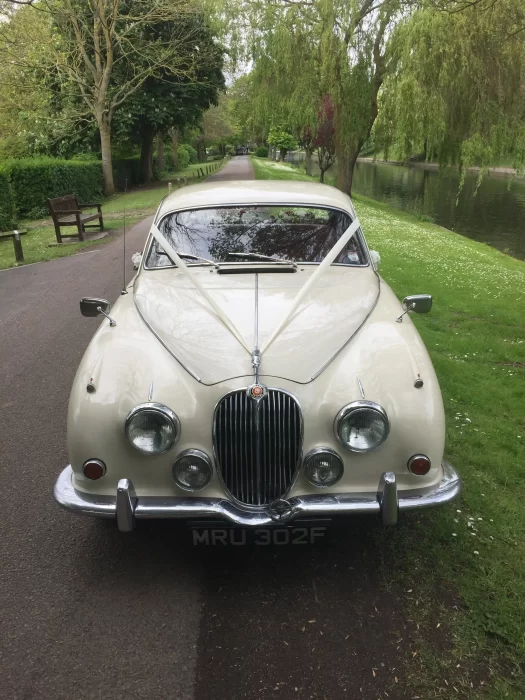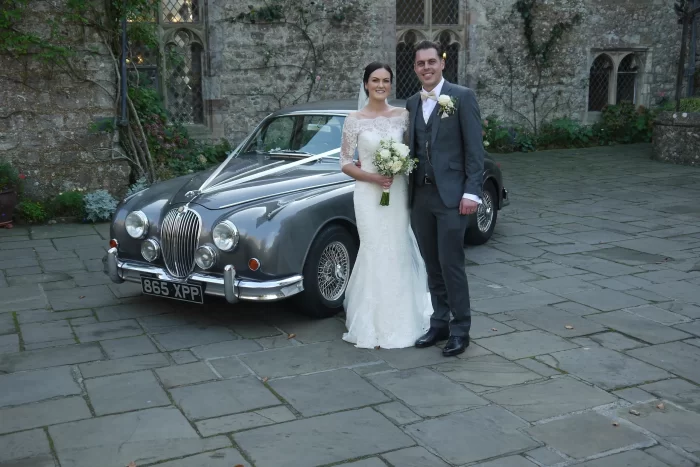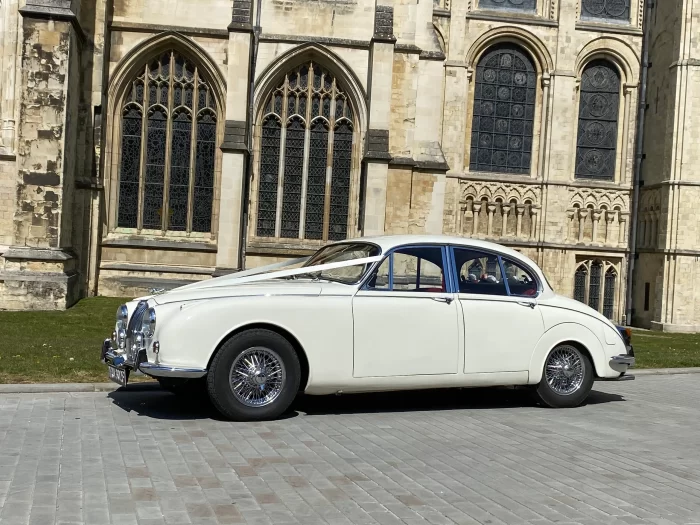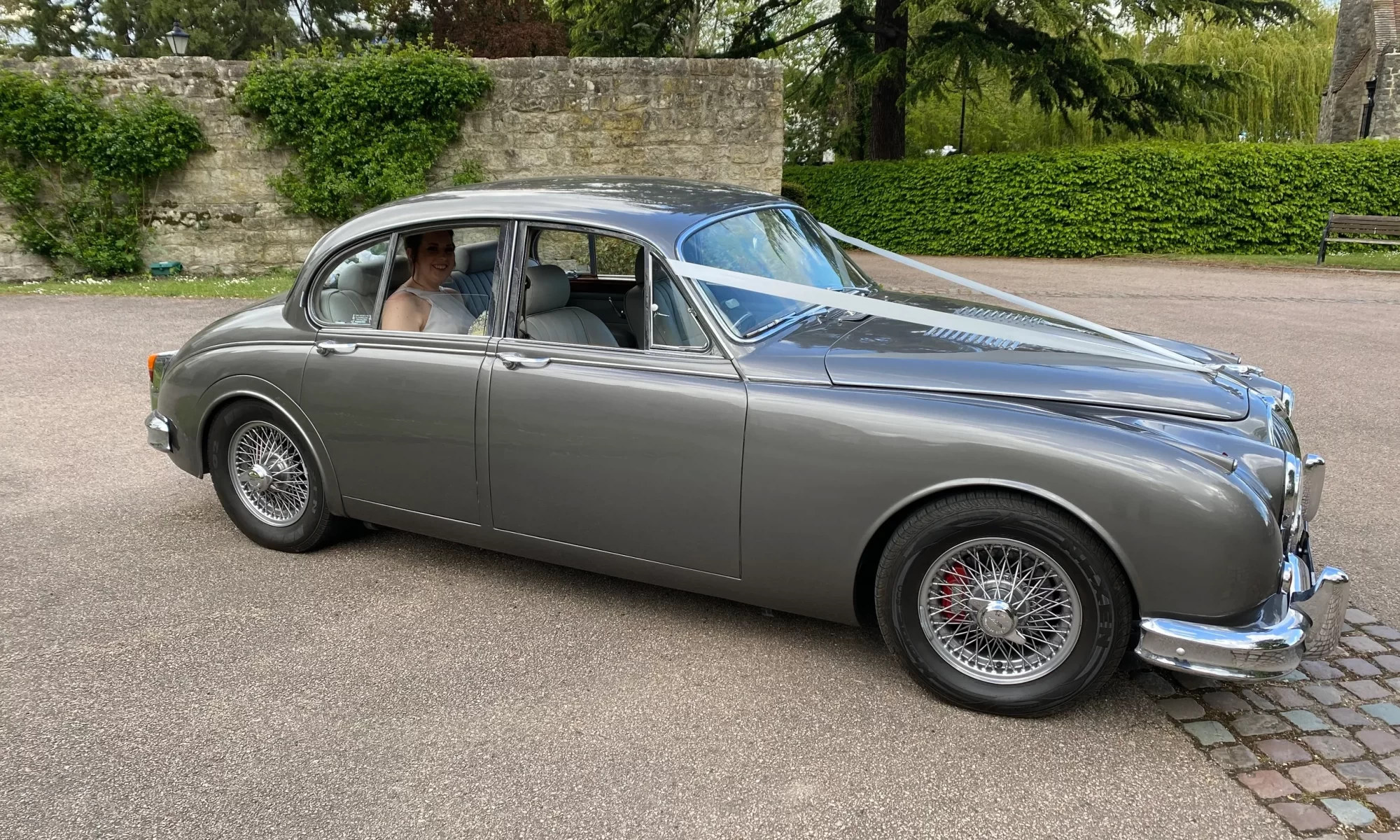 'GRACE' 1962 SILVER/GREY JAGUAR MK2
'Grace' is a 1962 silver/grey Jaguar MK2, an ultra-rare classic is in pristine condition and is the ideal wedding vehicle for those looking to add a touch of class to their special day. The beautiful silver/grey shimmers in the light, and the classic Jaguar grill perfectly accentuates the iconic styling lines. Glistening chrome finishes the look, ensuring that your wedding day photos will be given an extra dose of magic whenever Grace is in the shot.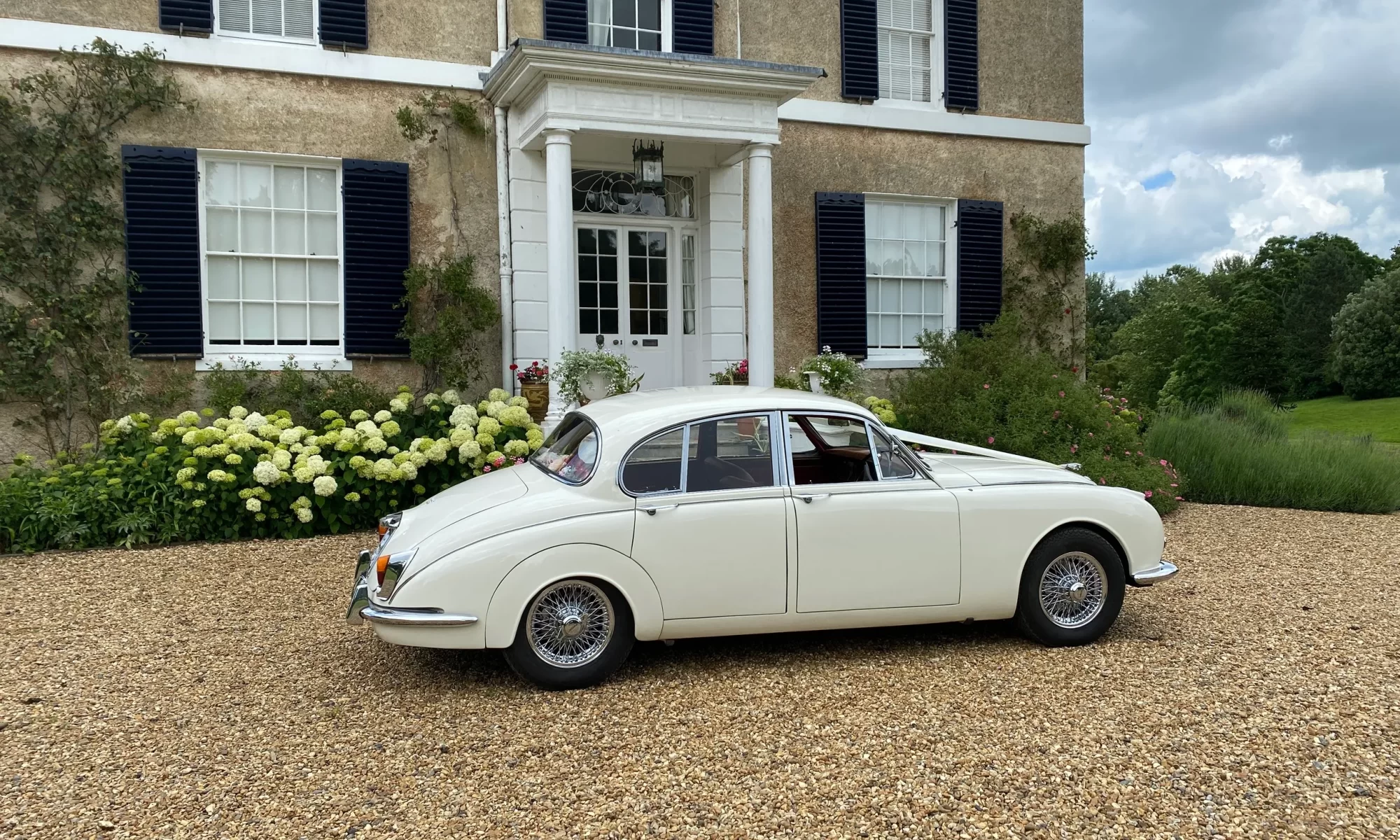 'ROSE' 1960 CREAM JAGUAR MK2
'Rose' is a 1967 Jaguar MK2, Beautiful cream paintwork sets a high standard, and the classic colour scheme will complement any wedding dress or morning suit. Luxurious red seats and carpet make the interior as spectacular as the exterior, and the inside space comfortably accommodates three adults and the driver. This classic 1962 Jaguar MK2 is a fantastic addition to any wedding party
Drop us a line for a quote
Please include date, times & pick up location / ceremony / reception addresses.