ROLLS ROYCE SILVER SHADOW
'Lily' is a lovely Old English White 1972 Rolls Royce Silver Shadow. Sumptuous Blue Leather Interior and proper Wilton Wool Carpets. Travel in style with this Luxurious, Iconic British Classic
'Misty' is a Silver/Grey 1976 Rolls Royce Silver Shadow, Lovingly restored to an immaculate standard, this car looks better now than the day it drove out of the factory. The white wall wheels and chrome trim perfectly finish the bespoke restoration, making this Silver Shadow a fabulous choice for any wedding occasion. Appearing to be sumptuous plush leather interior is so comfortable it feels like you sitting in your armchair at home. comfortably seating two\three across the back with room for one passenger next to the driver
Flowers on the rear parcel shelf and a subtle ribbon sweeping across the front grill is all our lovely Rolls Royce needs to transform it into the Perfect Classic Wedding Car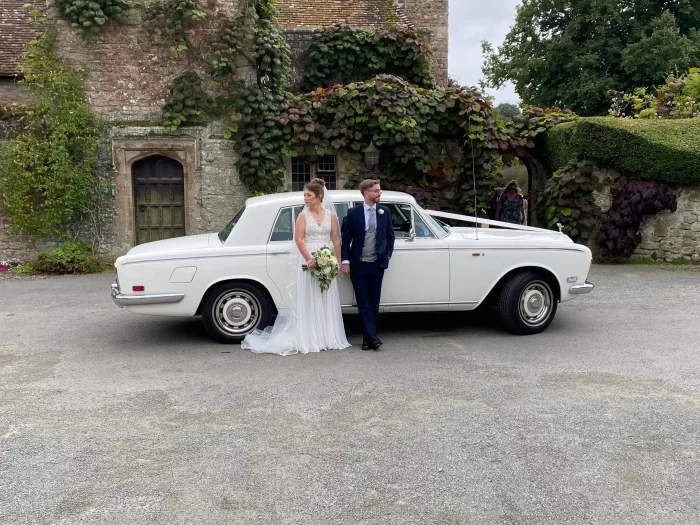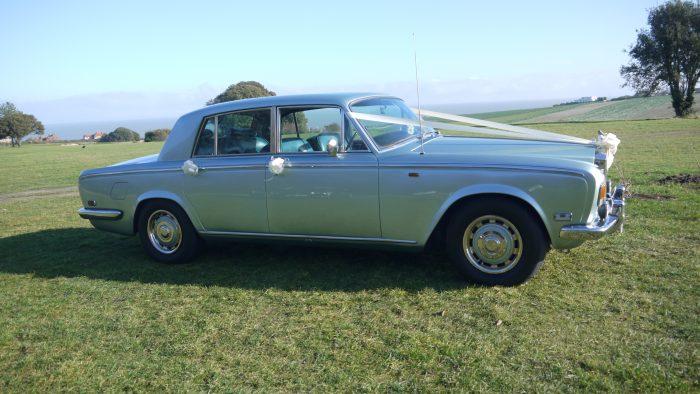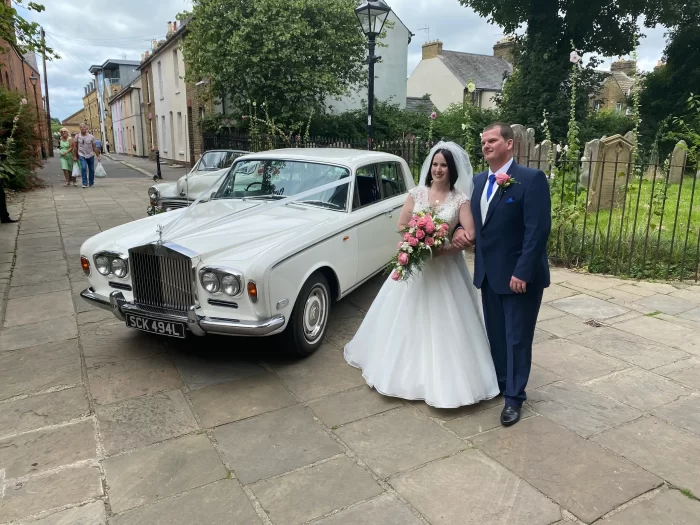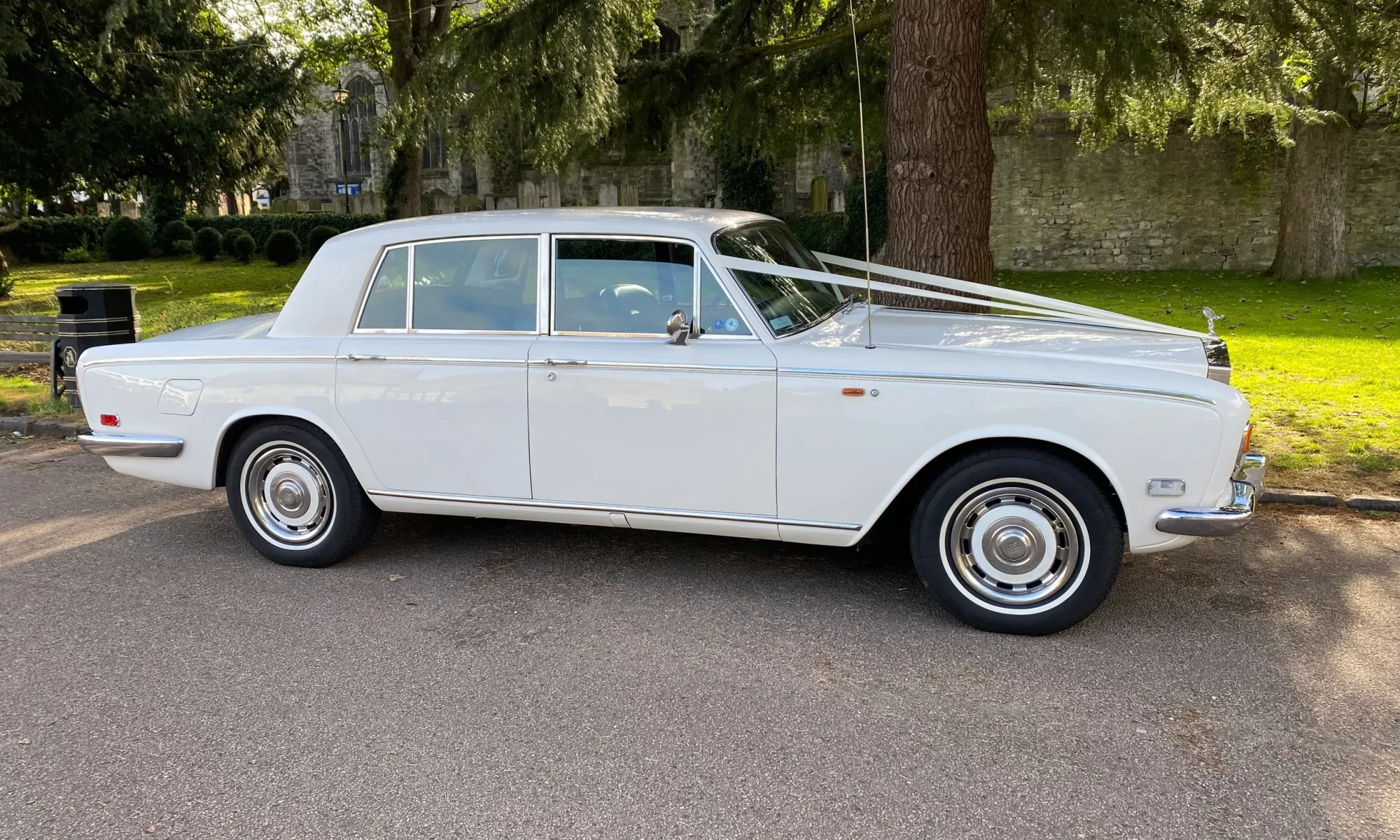 1972 White Rolls Royce Silver Shadow
The Morris Minor Convertible, or 'Tourer' to give it its official name, has always been the jewel in the crown amongst Morris Minor enthusiasts. And its popularity is continuing to thrive, thanks in no small part to its unique shape and loveable charm. Originally launched in 1948, Morris Minor produced thousands of these classic open-top tourers, but few have survived the passage of time, making our two cars even more special. We don't think it's possible to see one of these cars drive past without smiling, making a classic Morris Minor Convertible a fantastic option for your wedding day.
Drop us a line for a quote
Please include date, times & pick up location / ceremony / reception addresses.