See a Compilation of Recent Reviews
Sunny Maidstone
The Jaguar looked amazing, and the service was superb, very smooth journey the Perfect way to travel on a wedding day. Would fully recommend and I would love to use them again in future for other special occasions. I would like to recommend Alan and Molly's Classic Wedding Cars
Luke Mayers
Archbishops Palace Maidstone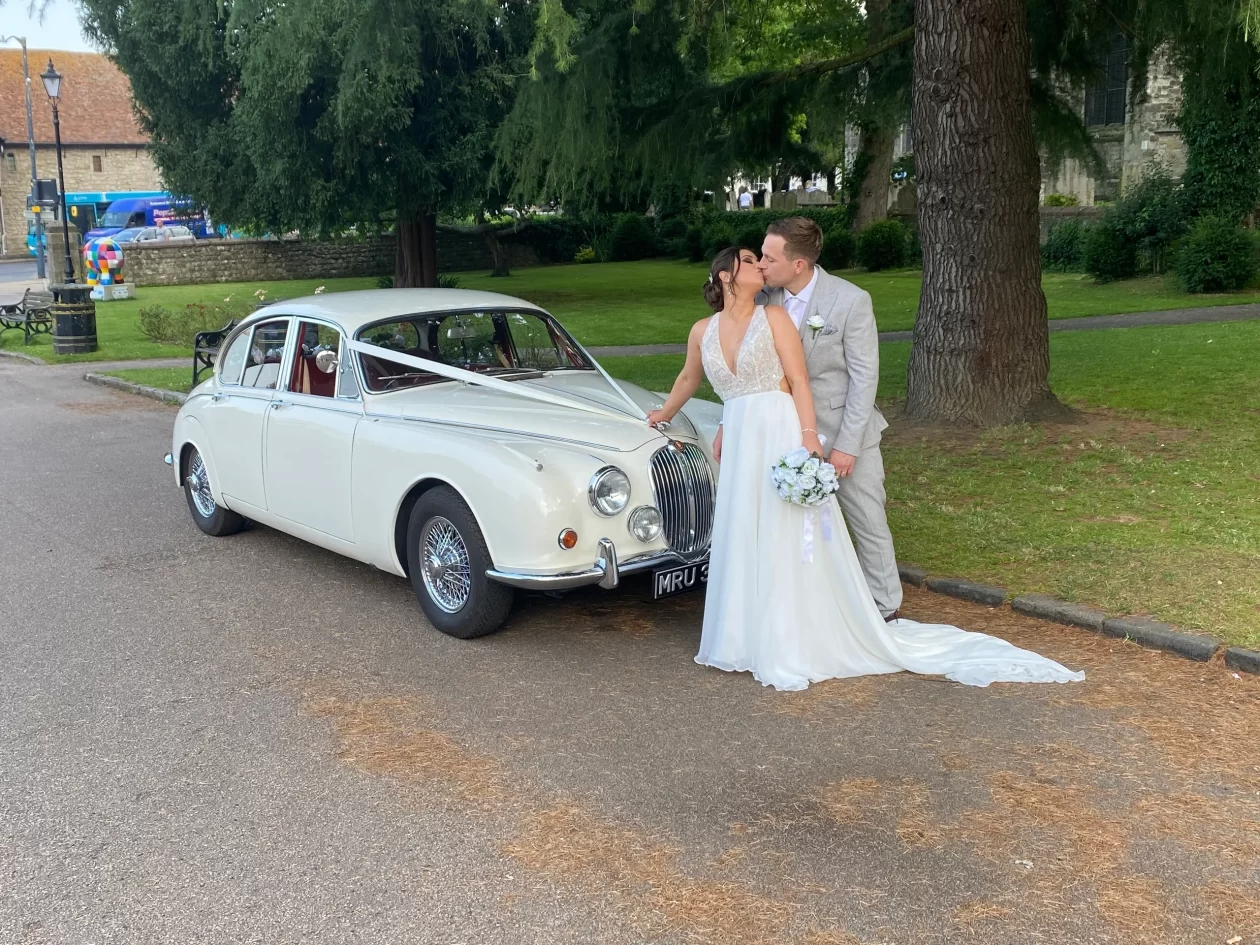 Sunny Faversham
I would like to recommend Alan and Molly's Classic Wedding Cars. We hired Grace a beautiful Jaguar MK II for my son's wedding yesterday and Alan was so accommodating, nothing was too much trouble, a lovely guy who put my son at ease. Alan turned up nice and early with Grace who looked stunning. He also waited around until after the ceremony so the Bride and Groom could have photos taken with the rest of the family in front of the car. Highly Recommended
Sally Devere
Folkestone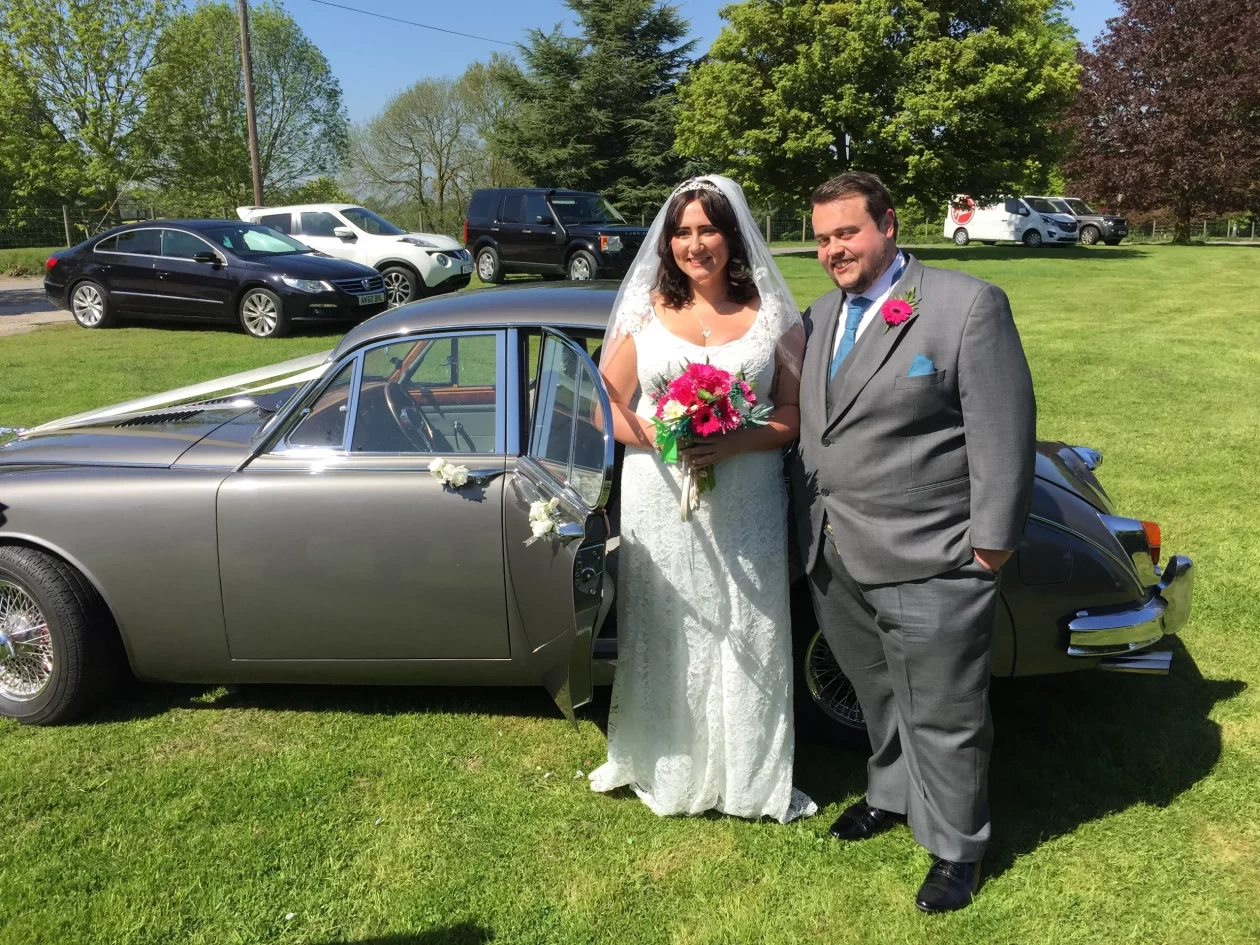 Historic Dover
Can 100% recommend Alan at Molly's classic cars! Hired Grace as my wedding car and the whole experience was amazing! Turned up in plenty of time and once we arrived at the venue, Alan was more than happy to wait around for our photographer to take some photos of us with the car! Everyone we spoke to were extremely helpful and nothing was too much trouble! If you want a stress-free ride then I'd certainly say.
Chloe
Folkestone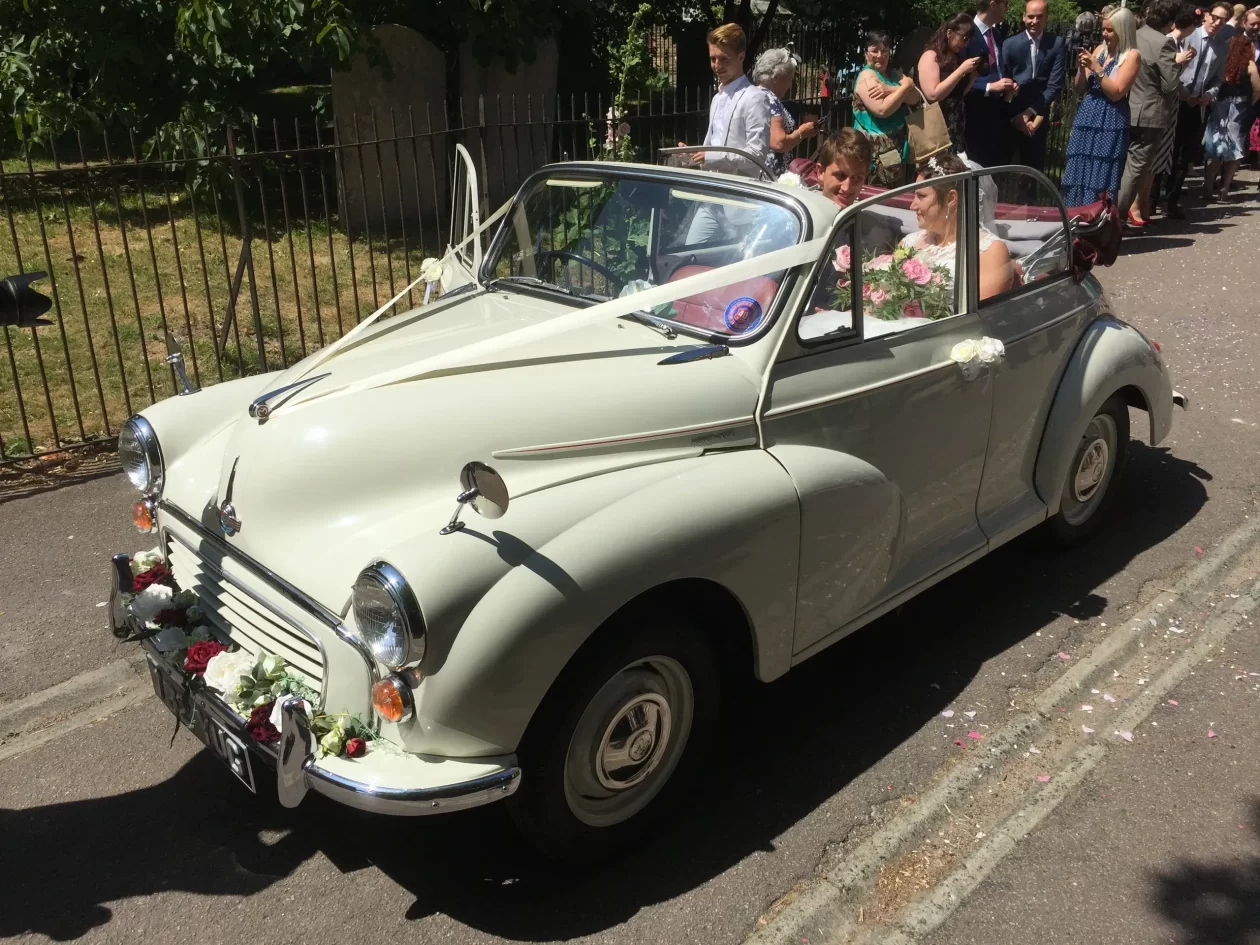 Beautiful Secret garden
A Massive Thank You I just wanted to say a massive thank you for yesterday, Michael really enjoyed his birthday surprise, being taken for a ride in 'Grace' the MK11 jaguar. The car was stunning, and it was a joy to experience.
Philippa and Michael Holt
Broadstairs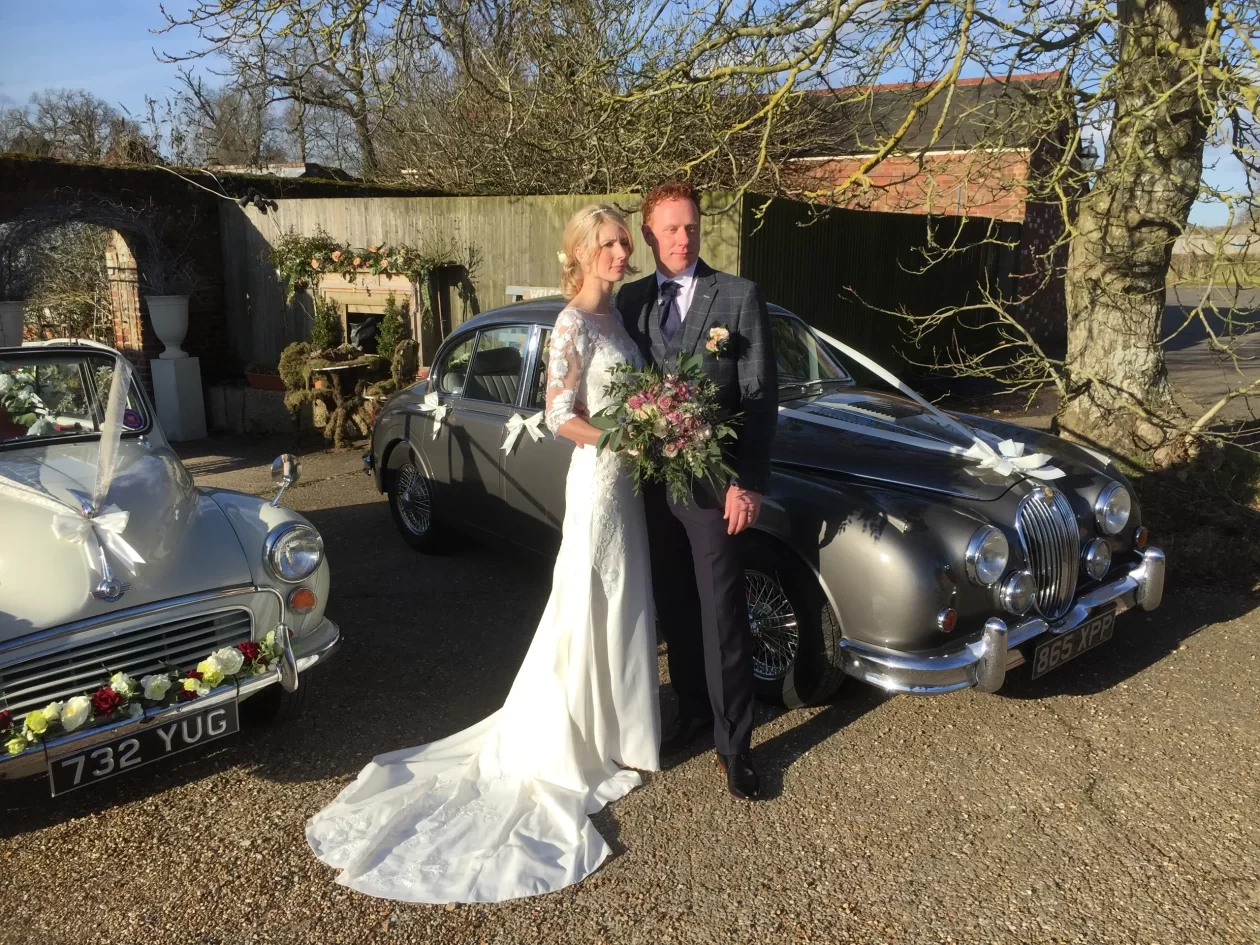 Lordswood Leisure Walderslade
Myself and my husband wanted to review & say a huge thank you for being there in Canterbury on Saturday 2nd December. You made the start of our wedding day so special. Grace was so beautiful and even matched our colour scheme. An amazing car and you were an absolute star and very patient. Thanks for hanging around for more photos too. Really appreciate it. Again thanks so much
Paula Jayne Ward
Lordswood Leisure Centre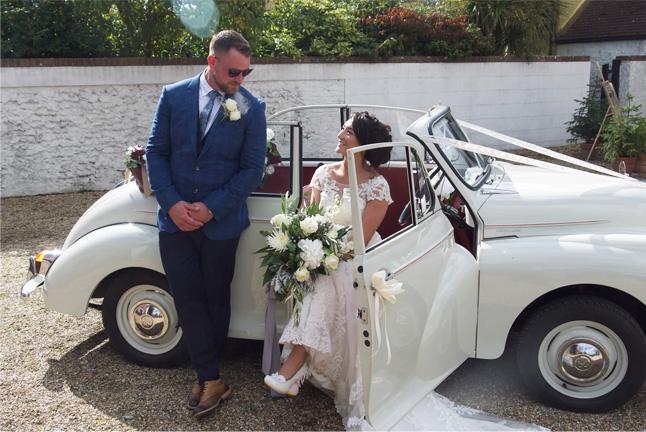 Lovely Brogdale Sunny Faversham
Fabulous. Thank you so much for making our day complete. Lovely service, very friendly & happy with beautiful cars to match. We hired Grace for the Bride & Father also Molly & Maisy Blue for our seven Bridesmaids who thoroughly enjoyed their fun experience. Thoroughly recommended
Russell & Jane
Broadstairs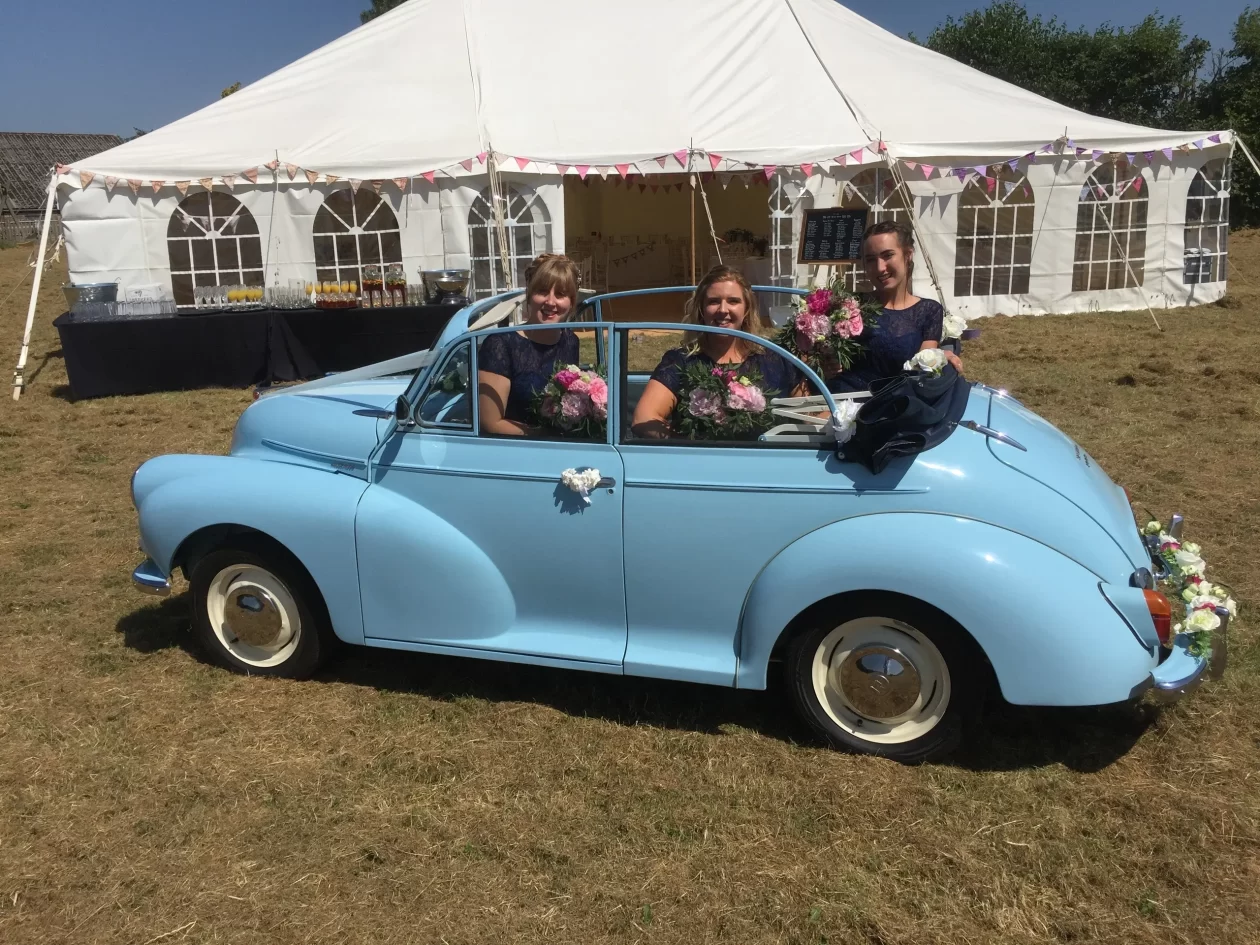 Nice Review from Kentish Weddings Thank You
''If you are looking for a high-quality, friendly, personal company I highly recommend this one They are the very best in the field passion and no compromise"
Rebecca Watts
Canterbury